Used Car Dealership, 7 Reasons to Buy at One.
You cannot get the assurance you need from a private sale, but you can through a used car dealership. Check now the benefits that we can get you.
So, you're in the market for a used car, but you're not sure whether to browse Kijiji or Auto Trader and buy from a private seller or to drive over to your local used car dealership and check out their inventory. Buying a car, whether it's brand new or used, is a huge investment – which is why making sure you get a great deal in the long run is essential. Check out our 7 reasons buying from a car dealership might just be the safest bet when it comes to buying used.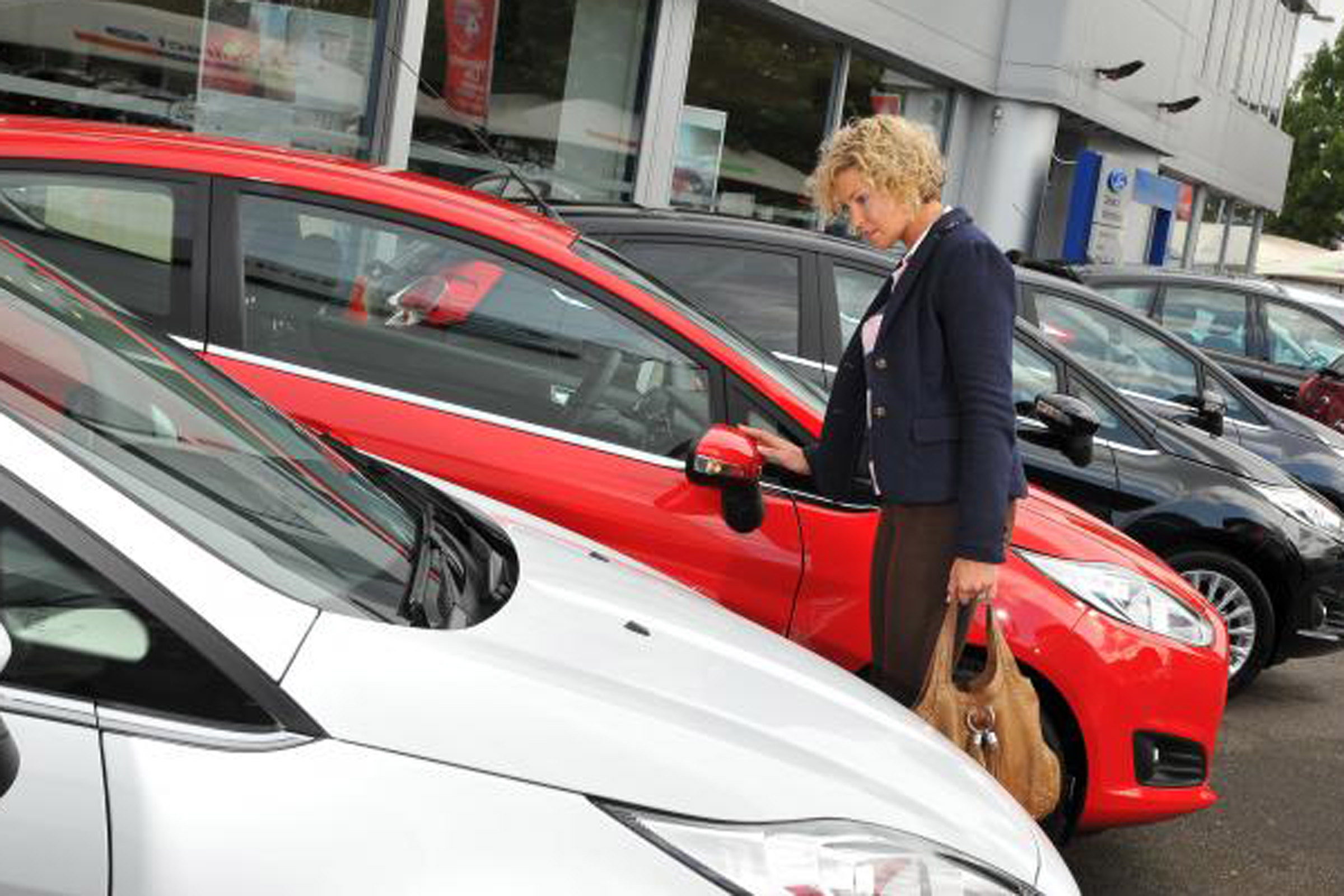 1. Reputation
When it comes to used car dealerships, reputation is everything. Word-of-mouth and great online reviews can make or break a dealership. This is why most dealerships will do their absolute best to make sure you are satisfied with your used car purchase. Third party sellers don't have to deal with the public backlash if a used car sale goes wrong, therefore, some third party sellers may try and do business on the shady side. Without their reputation on the line, third party sellers have free reign to finish up the car deal however they'd like.
2. Trade-in Options
If you're ready to move on from your current car and hop behind the wheel of something different, trading in at a used car dealership can come in handy. In a sense, trading in your vehicle at a dealership cuts out a step in the car-buying process, since you don't have to worry about selling your current ride. While there are seldom instances where a private seller is willing to trade, the majority of the time, you will be in charge of passing along your current car to a new buyer. Trading in at a dealership also allows the dealer to thoroughly inspect your current vehicle in order to paint a clearer picture of what the car is worth.
3. Warranties
Just because you're buying a used car, it doesn't mean that you should have to drive without a warranty. A used car dealership is more likely to have a number of warranty options on their vehicles than a private seller will. If you have a problem with your car, need a service or repair; you won't have to fork out as much cash as you would if you had bought a car from a private seller that has no warranty on it.
4. Vehicle Reconditioning
Most used car dealerships have an extensive reconditioning process when it comes to their used cars. Some dealerships even have an entire team dedicated to making used cars look as close to brand-new condition as possible. Private sellers have the option of taking their vehicle to a detail shop before the deal is finalized, however, many private sellers don't put too much effort into reconditioning their used vehicle.
5. In-Depth Inspections
Buying from a dealer also means that your future vehicle has been inspected by a team of mechanics to ensure it is safe to hit the road. For example, at We Sell Autos, each of our used vehicles goes through an in-depth 62-point inspection to make sure everything is performing properly before the vehicle is even placed on the lot. These inspections could potentially save thousands of dollars in the long run.
6. Financing Options
Chances are if you're buying from a third party seller, it will be a cash deal. On the other hand, when you visit a used car dealership, you have some financing options available to make the deal easier and more affordable for your personal financial situation. Whether you finance through a bank or the dealership itself, options are available to avoid paying for the entire car at the time of purchase.
7. Legal Protection
There are many strict laws that dealerships must follow when it comes to selling cars. Private sellers do not fall under these requirements and can take some less-than-honest approaches to selling their vehicle. For example, car dealerships must disclose whether a used car has a salvaged title. Third party sellers might try to hide this information in order to make a quick sell.
Interested in what we have to offer?